07/19/2010 13:00:00 by Administrator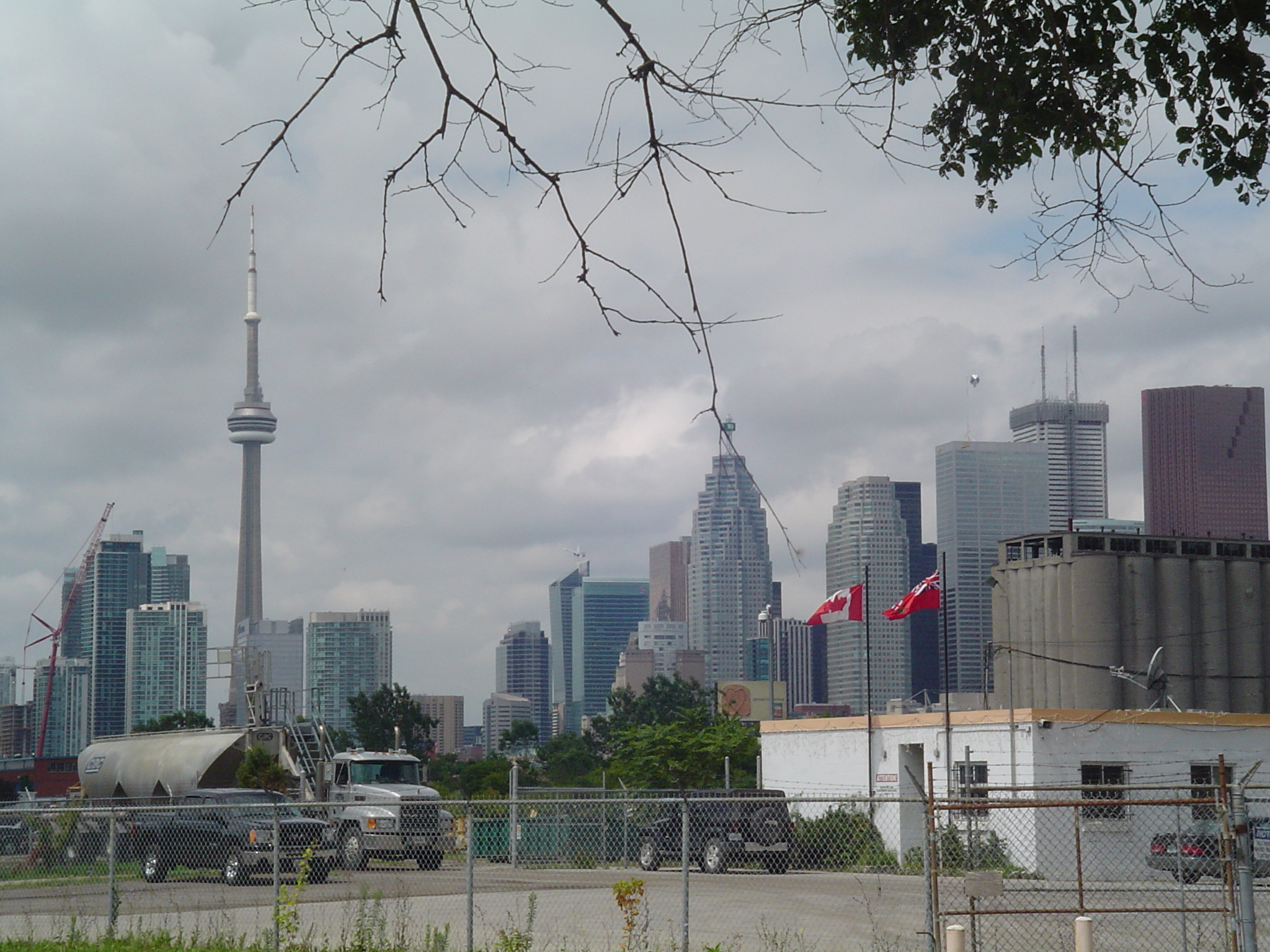 Bronte, ON
Oshawa, ON
71 miles

A perfect day for riding, the morning started out overcast with a threat of rain. The afternoon was blue skies, and a tail wind.

Today found us riding the suburbs of Toronto, and Toronto herself. Most of the day we cycled next to the lake, or within sight of the lake. Lakeshore drive continued to produce large mansions, southwest of the city, but our travels also included middle income neighborhoods and a lot of brand new townhouses, condos, and homes in the $250k range.

So far on this tour, every day has been extremely enjoyable. However, today (for Noel) was the best. The bicycle paths were fantastic! Riding through downtown Toronto was a blast! My favorite part of the day was the bicycle path through the town of Ajax, you could feel SeeMore smiling from handlebars to panniers. As we rode along the wide path, next to the lake, through the trees, flowers, and wild flowers...as a cyclist, you don't need anything more.

We had only one 2 mile stretch of hairy riding, West of Port Whitby you need to travel on Victoria street. There are no shoulders, and no end of traffic. Most of the drivers are extremely kind. Thanks to a bridge (which provided the only 1 foot shoulder), the only truck during this time, passed by us without a problem.....without the bridge it would have been a problem....

We are living large at the Best Western, close to highway 401 and just over the western town line of Oshawa. We will sleep well tonight, with very happy dreams and memories.