Nature Coast State Trail
01/04/2012 12:00:00 by Administrator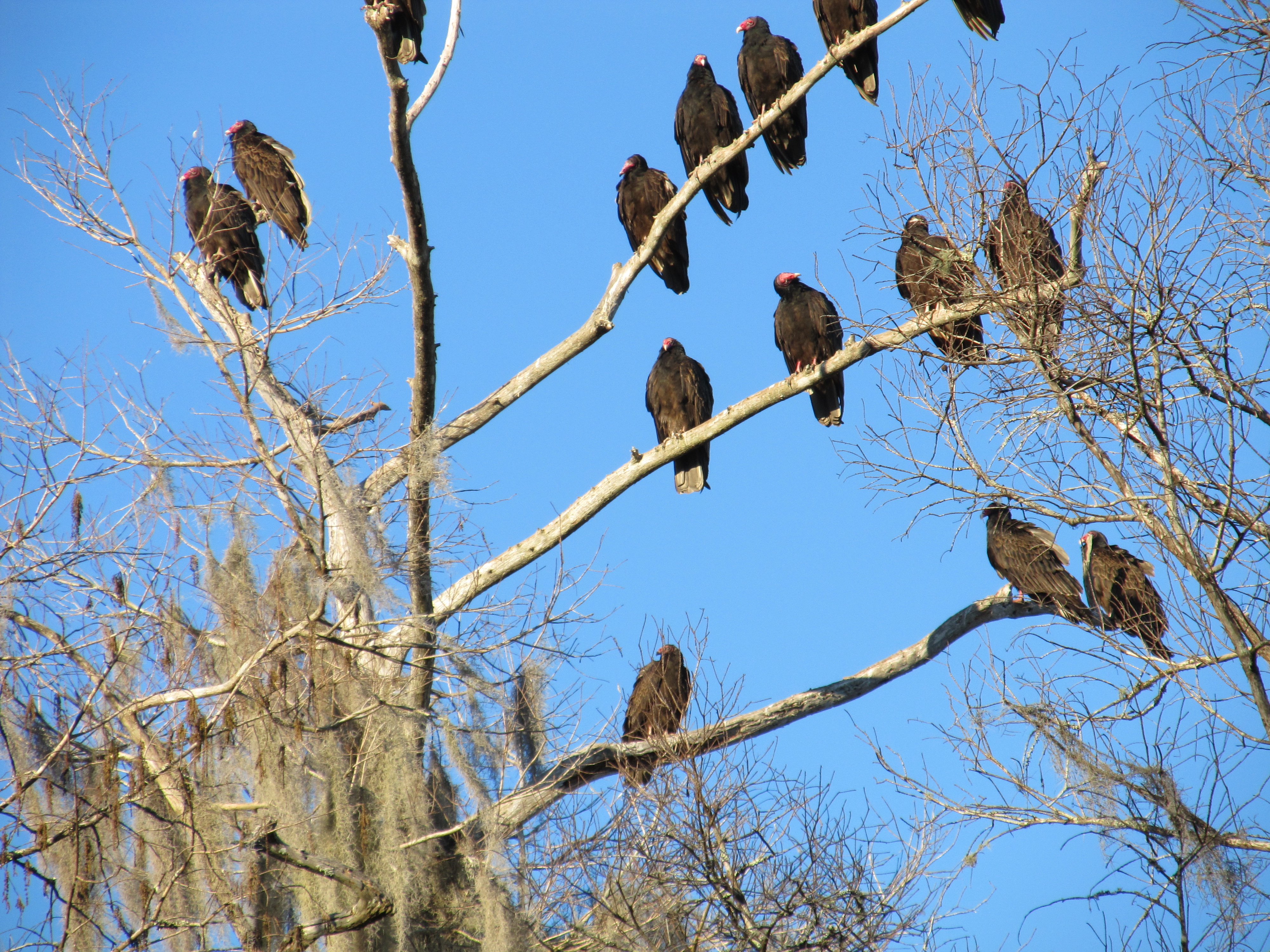 Manatee Springs State Park, FL
Fanning Springs, FL (and back)
31 miles

Nature Coast State Trail

Brrrrrrr . . . .

People reading this blog in Toronto will be saying "Big Deal", but 16 degrees last night and only 45 degrees during this bike ride (in Florida) is cold!

We stayed at Manatee Springs State Park so we could let SeeMore loose on the Nature Coast State Trail which runs from Chiefland Florida to Cross City (westerly) and/or Trenton (easterly). It really is a great big "T", which runs for 31 miles.

No little drop in temperature was going to stop us! We started at our campsite and rode the 7 miles east on route 320 until the trail crossed the road, we then rode south until we reach the park (across rte 19). Sammie, the Rear Admiral, and I enjoyed our lunch while watching the town workers take town the holiday lights.

After lunch we rode north for 8 miles until the trail "T"ed at Fanning Springs. The trail is paved and flat. We meet very few people on the trail (only one cyclist), probably because it was mid-week and cold (Florida cold).

We are glad we rode this Rails-to-Trail but would not go out of our way to revisit.

Manatee Springs State Park is famous for the winter home of the endangered Florida Manatee. The swim up the Suwanee River, and enjoy the warm spring feed spring that feeds into the Suwanee. There is a very nice boardwalk which follows the spring and ends at the Suwanee River. While we were there, we saw no Manatees. People said the spring was too shallow and the weather was too cool for them to be in the spring.

We did see hundreds of black headed vultures, which live here year round. They were in the trees that lined the spring, they were air, they were on the shores, basically, they were EVERYWHERE.

Maybe the Park should be renamed, Vulture Springs State Park?.but it just doesn't have the same ring to it!