25th Anniversary Tour - Day 53
08/08/2006 04:22:59 by Administrator
From: Ione, Washington
To: Kettle Falls, Washington
Mileage: 55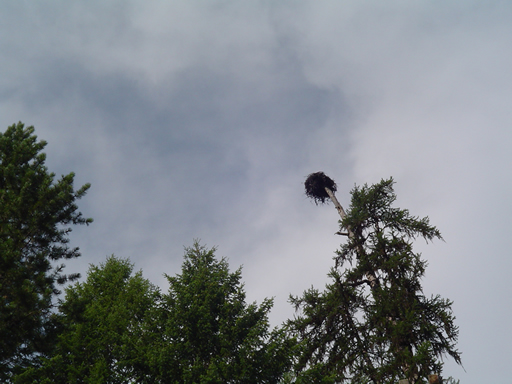 Today was a tune up for tomorrow's Sherman's Pass. We had to get over the Selkirk Mountains on our way to the Cascade Mountains. It was another beautiful ride and the riding conditions were near perfect. So far Rte 20 is very light traffic. We had an overcast sky with temperatures rising to 91 degrees, but by the time that happened, we were pretty much done for the day except for riding around Kettle Falls to see what we could see.

After turning on to Rte 20 (about 4 miles into the ride) we were greeted with a five-mile ascent with a number of switchbacks. One pedal at a time brought us up and over onto a 10 mile plateau through the Selkirk Mountains and Colville National Forest. The only thing missing in the tall pines, dark mountains, and marsh grassland was a moose or two! It was just like being at an Imax theater (only better!), except SeeMore was our seats and yes we had to pedal a couple of times.

After our decent out of the Colville National Forest, the Adventure Cycling map takes you on side roads into Colville (population 5000). We had little trouble with these side roads, but for the west to east riders . . . we would suggest staying on Rte 20. It has the same scenery, and the climb out of Colville is very steep.

Lunch in Colville was proceeded by a ride around town. Afterwards, it was a short ten-mile ride to the small town of Kettle Falls (population 1500). Tomorrow the climbing begins in earnest.