Around Lake Ontario - Day 6
07/18/2010 13:00:00 by Administrator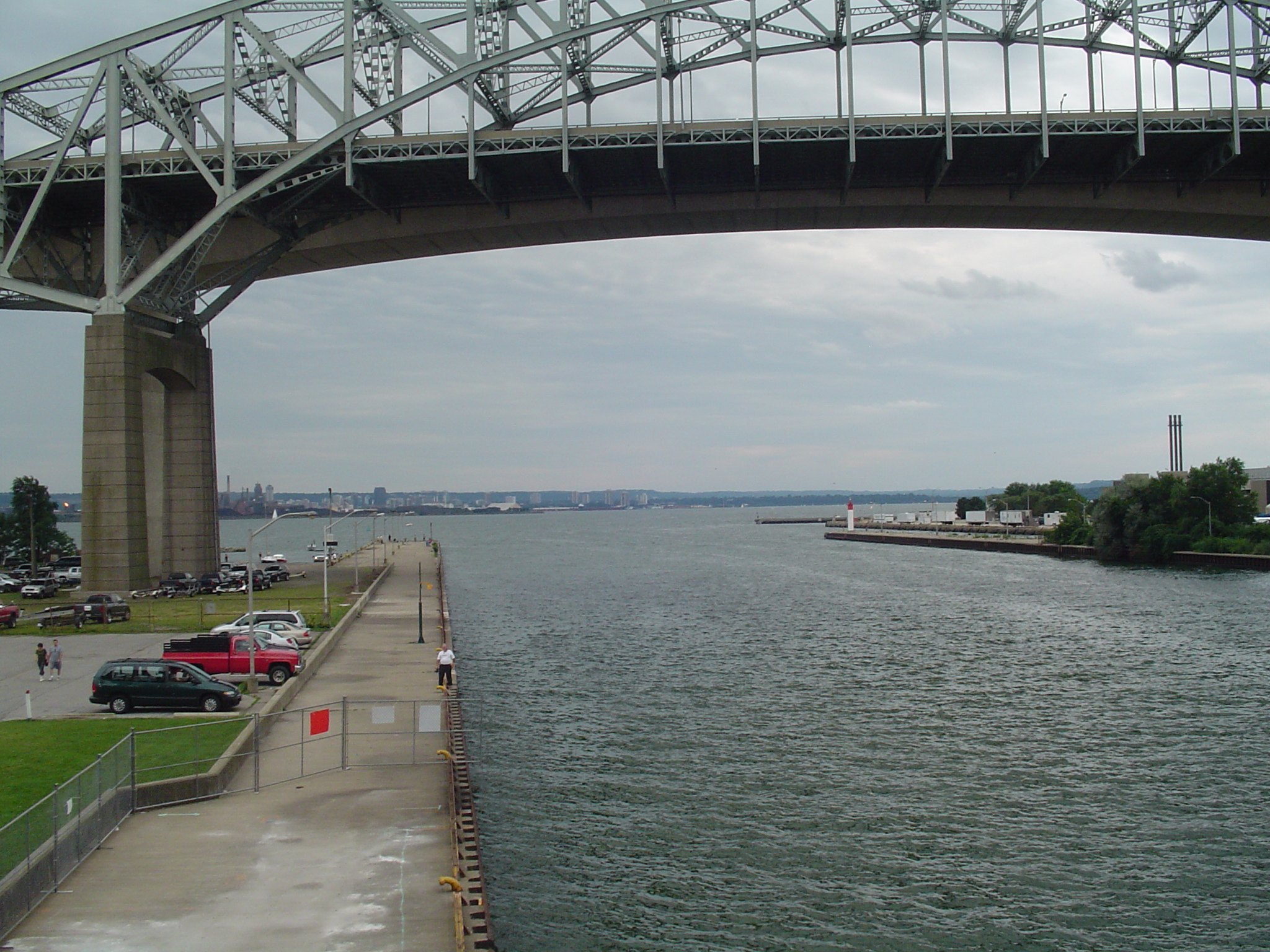 St Catharines, ON
Bronte, ON
49 miles

Happy Birthday Dustin! Hope your 25th birthday day was as fantastic as ours.

We were off to a great start from the Comfort Suites hotel after the complementary cereal and juice and many apologies from the desk clerk for all of the ruckus last night. I (Mary) assured him that a few partying lacross players were nothing in comparison to some of the nightly distractions we've faced on the road, not to worry. Apparently our room was right in the hub of several of the "partying rooms" at the hotel last night. Based on the broken windows and liquor bottles strewn across the parking lot, it must have been quite the party. I guess there is one lacross team that was going straight home this morning.

As for us we just hit the road with full bellies and sunny skies above. Cycling once again along the lake shore through farm land, fruit trees, georgeous homes and more wineries. Our lake shore views ran out around 10 am where we had to detour to the south service road, we were just settling in to the new route when I looked up to my left at a passing car into the window and face of Lauren. Holy &*%!, and what the heck are Lauren and Dustin doing riding right along side of us. We had tried to talk the kids out of trecking all of the way up here, but we're so glad they didn't listen to us. After a bit of checking the area out we discovered that the restaurant at the Best Western was having a brunch. The restaurant was right on the water overlooking a marina. We took our time enjoying the company and the views. The dessert buffet was yummy and even had a chocolate fountain ( a first try for us).

Our route connected with the Hamilton Beach Recreational Trail for the better part of the afternoon, We were amazed by the size of this trail. It runs the entire coastline through Hamilton City. The trail is the width of a city street, which we soon discovered was necessary due to the traffic on the path. Hamilton is a huge city and its entire population was visiting the park this Sunday. It is great to see so many people out enjoying the park.

We are living large at the Holiday Inn, downtown Bronte... about 2 miles west of the Waterfront trail. Dustin and Lauren have just left to return home. Again, what a great suprise...like putting whip creme and a cherry on top of a fresh bowl of ice cream.