West Orange Trail
11/12/2011 12:00:00 by Administrator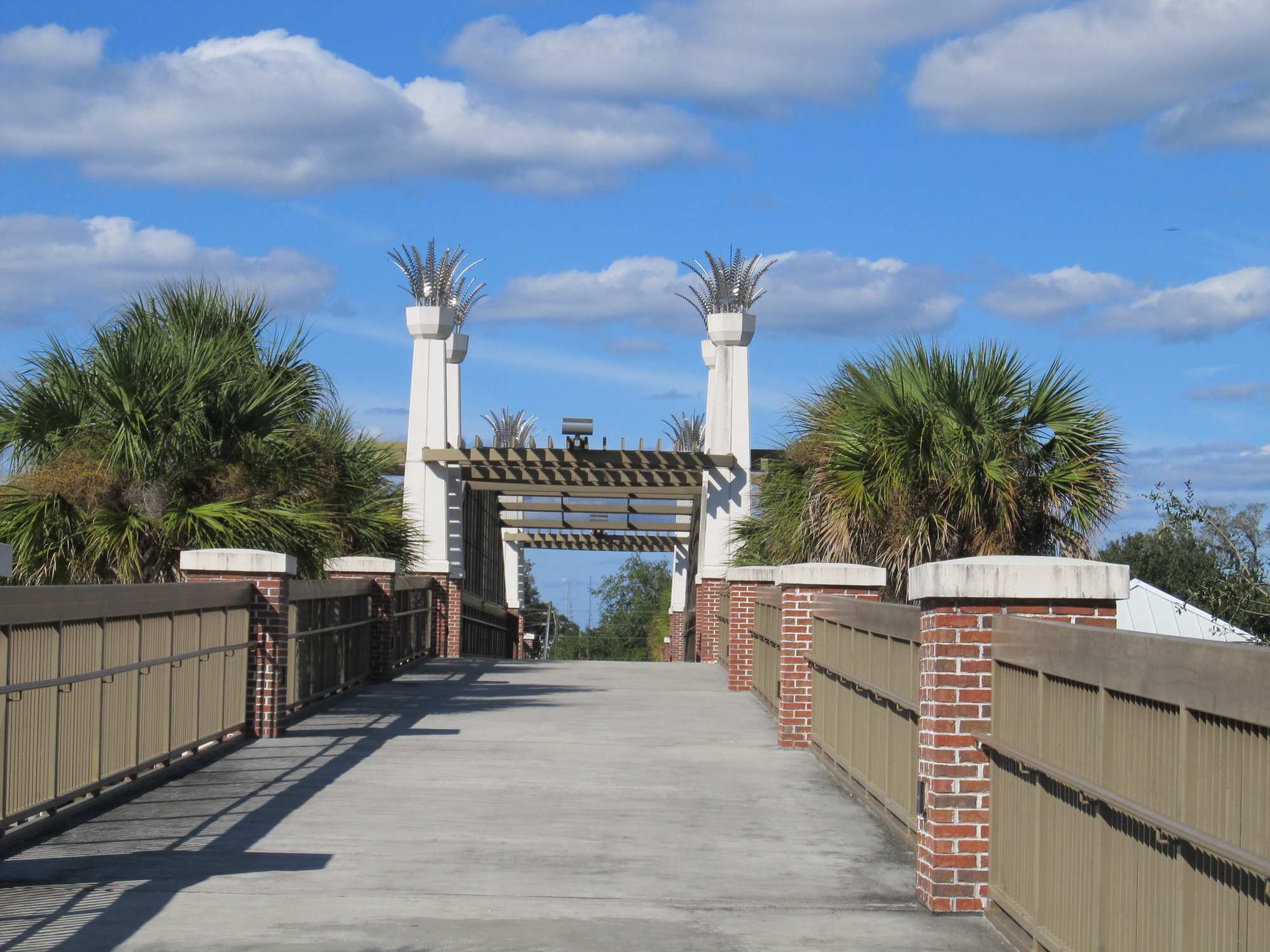 Oakland, FL
Apopka, FL
42 miles

West Orange Trail
Just the opposite of the flat and straight James A. Van Fleet State Trail, the West Orange Trail winds through 22 miles of fields, forest canopies, neighborhoods and towns The West Orange Trail is a VERY popular rail-trail located just a few miles west of Orlando in Orange County, Florida. The trail runs along the borders of Lake Apopka on the abandoned right-of-way of the Orange Belt Railway and connects the communities of Oakland, Winter Garden, Ocoee and Apopka.

SeeMore started at the west end of the trail in Oakland, at the Killarney Station. Besides the parking lot there are restrooms and a place to rent bicycles. There are also many other rest areas (Stations) along this trail. Since it was a Saturday, the parking lot was completely full except for one last spot which we were grateful. We have a feeling that this trail is popular any day of the week.

This nicely paved trail is never straight, and crosses many roads which the rider needs to be fully aware of. The paved trail allows you to travel down the very middle of downtown Winter Garden, the former center of citrus processing in the area, which is now a bedroom community for Orlando. From Chapin Station at mile seven until Ingram Outpost at around mile 12 the trail has a more rural feel, except for the bustling stretch that passes near the Forest Lake Golf Course in Ocoee. Cyclist are protected from missed hit golf balls by a 10 foot chain link fence with an 8 foot chain link fence extension. This fence is very well placed (there most be a lot of golfers who can hit the ball like me)! When the trail reaches Apopka, one of the less scenic parts of the trail, it becomes fully urban for the first time since it left downtown Winter Garden. You get to climb up and over "main street", then ride past the High School, into the busy section of Apopka. We decided not to do the last mile of the trail because the trail ran along a very busy and noisy street.

Lunch was at the Catfish Place in Apopka. We enjoyed the outside dinning area, and the chocolate volcano dessert (remember it's the eating, not the riding that is most important!). Afterwards, we rode back toward Oakland, and Killarney Station.

We don't believe you could ever get bored riding this trail. The only drawback(s) were the many road crossings, and the very end of the trail (eastern side).