25th Anniversary Tour - Day 9
06/25/2006 03:13:36 by Administrator
From: Egypt, NY
To: Rochester, NY
Mileage: 20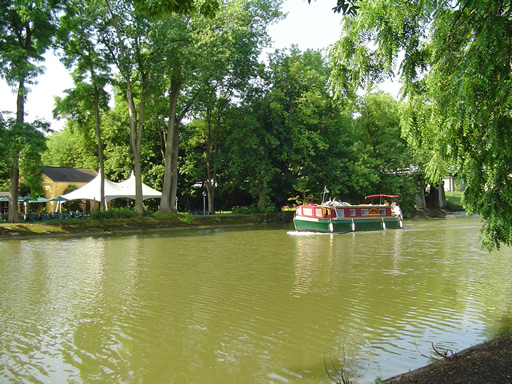 Today was an easy day of bicycling, mostly on a paved path. Yet another "10" with temperatures in the low 80's filled out completely with blue skies. Our only obstacle to negotiate was about 3 miles of torn up Rte 31 (bicycle rte 5). Weaving in and out of orange barrels was not very fun with moderate Sunday traffic.

Once we found the canal trail, everything was perfect. This part of New York is blessed with bicycle paths. We rode into Pittsford and had breakfast at the Coal Silo (I hope I got the name right) restaurant. Getting back on SeeMore we met up with Dustin who rode with us back to his apartment. We were happy we are getting time to spend here. He is a fantastic host.

More great hospitality came when Dustin's roommate, Chris Lybik and his folks invited us up to their lake front house for the afternoon. Steve and Barbara made for such a comfortable afternoon, that we wish we could have stayed longer. The youngsters picked on us old guys by beating us at horseshoes. Steve's handicap (me) was too much of a burden to pull off the victory. We ate our way through the afternoon first enjoying terrific sandwiches for lunch and steaks on the grill for supper, it was great to taste home cooking. THANKS CHRIS, STEVE, and BARBARA for your warm hospitality and letting us enjoy a piece of Lake Ontario.